Tags
Related Posts
Share This
Expired: Giveaway Time!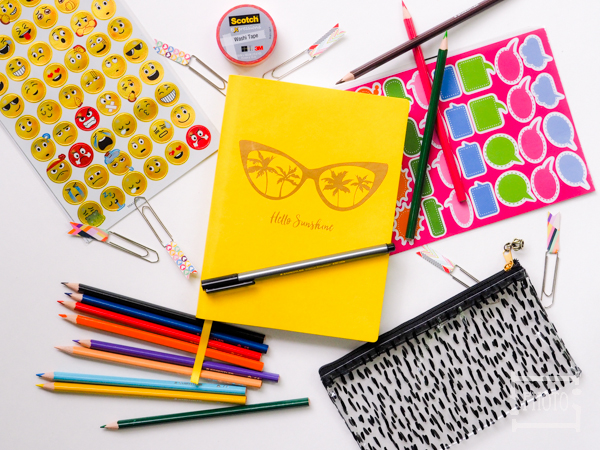 It's giveaway time!!!  This might be my favorite Subscribers' Perk yet.  It's cute, it's fun, and it is potentially life changing (seriously).  Remember back when I talked about my Bullet Journaling experience?  Well, I've created a Bullet Journal kit for one lucky reader.  I've been journaling in this style for over a year and a half now, and I have to say that I still love it.  So I thought I'd encourage some of you to give it a go – and supply one lucky winner with all the goods.
Here's How to Win:
First: You have to be a Subscriber to the blog to win.  (And no; I absolutely do not share your email address.) If you're not a Subscriber, sign up by going to the "Follow the Blog" section on the sidebar.
Next: Like, Comment, & Share the Facebook post about this giveaway.  If you don't have a Facebook page, you can share with your friends in person (you know, the normal way), but please let me know that you did via the contact form on the blog since otherwise I have no way of knowing you did.  – That's right guys; you have to work for this one just a little bit.  You can help me spread the news about journaling, and for your efforts you just might win your own kit. 
The Prize: Bullet Journaling Kit (pictured above)
Includes:
Soft faux leather journal
Staedtler fine liner black pen
Set of Staedtler color pencils
Washi tape
Stickers (because they're fun)
Six placeholder bookmarks
Pencil case
Drawing:
June 9, 2017
As always, it will be a fair contest and Olivia, my toddler, will pick the lucky recipient.  No worries; she can't really read yet so there won't be any favoritism haha.
Announcement:
Once the winner is determined, I will send them a congratulatory email (I'll need an address to send the prize to as well – US only).  I will also update posts on the blog and social media to announce the winner publicly.
Good luck!
About Bullet Journaling
Not sure what the heck Bullet Journaling is?  Until about a couple of years ago, I didn't either.  It's a simple and powerful way to journal.  If you have any interest in being more organized, productive, inspired, creative, desire greater peace of mind, and want a more grateful attitude – then this may be just perfect for you.  I encourage you to click here to visit the official Bullet Journaling site to learn more about the process.  And you can read my blog post about my experience here.
I'll also let you in on a little secret about how my journal has helped me.  Below are key things that I include in my entries each day.  Everyone does their journal differently, but these added "bullets" have improved my outlook, attitude, and gratitude.
Of course I have the typical to-do-list and notes, but the following have improved my mental wellbeing:
Heart: notes of sweet things my hubby did that day. This helps me to appreciate him and our marriage more.
Cross: list of three things I'm thankful for AND three things/people I'm praying about. Even on a bad day there is ALWAYS something to be grateful for (usually many things).  This improves my outlook and decreases worry.
Smiley Face: note about something cute, funny or sweet my daughter did or said. These are the moments and things I don't want to forget.  It also improves my attitude if it's been a bummer of a mommy day.  (There are usually at least two notes each day.)
An arrow: because there's no point in dwelling on negative things. If I have a bad day, am frustrated, or even mad, I don't write it down.  I simply include an arrow on that day's page to remind myself to "let it go!"
A Quote or Bible verse: because a little inspiration is always welcome.
~~~~~~~~~~~~~
Drum roll please….! The winner is: Kerry Hodges!! Congratulations. My hope is that this journal kit affects your life in a positive way. Enjoy!
To all my other readers, I wish I could afford to send all of you one. Alas, I can't and that's why my three year old picked the name for me. However, I encourage you to look into this awesome style of journaling.
Thanks everyone! Have a happy day!